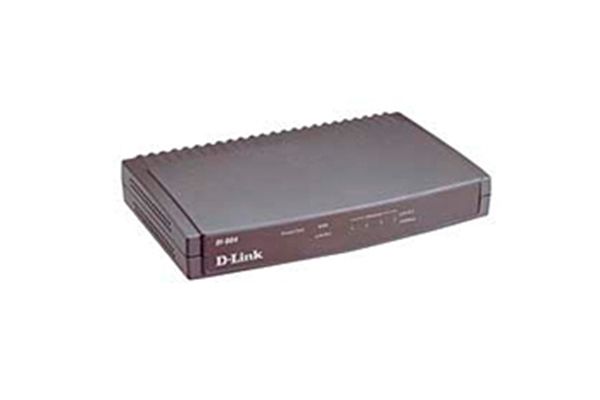 Description
Three-in-one solution
The DI-804 is a 4-port 10/100 Ethernet Switch, Cable/DSL Router, and Firewall combined into one product. It protects your computers from hackers or unwanted users and provides four local switched 10/100 connections. DI-804 Internet Gateway is the easiest connecion with a DSL Modem or Cable Modem. Combined with VPN support to allow PPTP and IPSec pass-through, it is equally effective at home in your house, small business, or branch office.

Compatible Broadband Gateway
DI-804 is the compatible Broadband Gateway. Integrated support for all major Cable and DSL providers guarantees a hassle free installation. Whether you use @Home, PPPoE, DHCP or any other connection, the DI-804 will deliver.It allows up to 253 simultaneous computers to connect to the Internet through the same ISP account. Plus, a host of advanced features ensure that the DI-804 will let you make the most of your high speed Broadband connection.