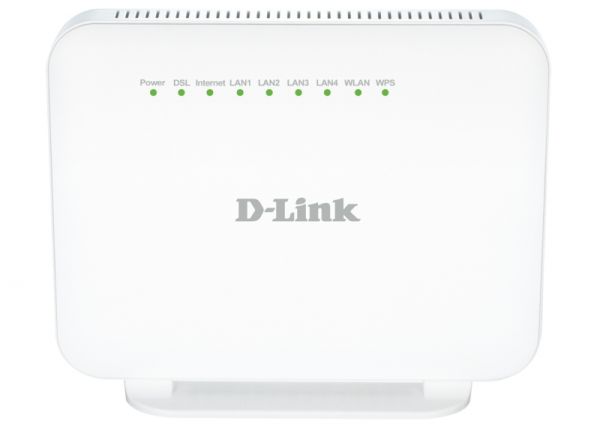 Description
SUPERIOR INTERNET CONNECTIVITY
The DSL-6740U Wireless N VDSL2 Modem Router is a versatile high-performance networking device suitable for the home or small office. The DSL-6740U provides all of the functions needed to establish a secure and high-speed remote link to the Internet. Integrated wireless 802.11n provides a convenient, secure way to share a VDSL2 connection with multiple users without the need for intrusive and unsightly network cables.

ULTIMATE WIRELESS Connection WITH MAXIMUM SECURITY
This router provides wireless speeds that are up to 4 times faster than 802.11g. Maximize wireless performance by connecting this router to computers equipped with N wireless interfaces and stay connected from virtually anywhere at home and in the office. The router can also be used with 802.11g and 802.11b wireless networks to enable significantly improved reception. It supports WPA/WPA2 and WEP for flexible user access security and data encryption methods.

Improved Quality of Service (QoS)
Quality of Service (QoS) algorithms promote a satisfying user experience by ensuring that the most important data packets arrive on time. Enjoy high quality VoIP phone calls, smooth streaming multimedia, and efficient file transfers. Traffic prioritization and classification combined with multiple priority queues allow several users to transfer large amounts of data at the same time without fear of traffic congestion or decreased performance.
General features
Device Interfaces
• 1 RJ-11 VDSL port (to VDSL line)
• 4 RJ-45 10/100BASE-TX Ethernet LAN ports with auto MDI/MDIX (to computers)
• 802.11n WLAN (AP wireless connection to computers)
• Factory reset button
• Wireless ON/OFF switch
• Power ON/OFF switch
• WPS button

VDSL Features
• VDSL Transmission Band Plan: ITU-T G.993.2
• VDSL Duplex Method: Frequency Division Duplexing, FDD for both DS/US
• VDSL Line-code Scheme: Multi-Carrier Modulation (MCM)
• VDSL Handshake Procedure: ITU-T G.994.1 compliant
• VDSL Physical-layer supports "Packet Transport Mode (PTM)"
• Supports Rate Adaptation
• Supports VDSL Line Status
• Performance: 80 Mbps downstream, 40 Mbps upstream

Wireless LAN
• 802.11b/g/n standards
• Wireless speed: up to 300 Mbps (802.11n)
• Frequency range: 2.4 GHz to 2.484 GHz
• Antennas: 2 fixed antennas, each with 1.8 dBi gain
• 64/128 bits WEP data encryption
• WPA/WPA2 (Wi-Fi Protected Access) security

Network Protocols & Features
• NAT/NAPT (RFC 1631)
• RIP v1 (RFC 1058)
• RIP v2 (RFC 1389)
• Static Routing
• DNS
• TCP/UDP
• ARP/RARP (RFC 826)
• ICMP (RFC 791)
• DHCP Server/Client (RFC 2131)
• IP Multicast - IGMP Proxy/Snooping
• UPnP Compliant
• Virtual Server
• 802.1Q VLAN
• DMZ
• SNTP

Firewall /Access Security
• Built-in NAT firewall
• MAC Filtering
• Packet Filtering
• URL Filtering
• Stateful Packet Inspection (SPI)
• Denial of Service prevention (DoS)
• User Authentication CHAP
• DMZ

Configuration /Management
• Quick Installation Wizard
• Web-based GUI for remote/local management
• Firmware upgrade, configuration data upload/download via Web-based GUI
• Telnet for remote/local management
• Syslog monitoring
• SNMP v.1, v.2c support with built-in

MIB-I & MIB-II (RFC 1213)
TR-069

QoS
• Traffic Prioritization/Classification
• Port-based priority
• 802.1p (0~7) priority
• Diffserv-Codepoint IPQoS (TOS, 0~63)
• Source/Destination IP/port-based priority
• Application port-based priority
• User-defined priority (TCP/UDP/ICMP etc.)

Security/Bandwidth Management
• IGMP Snooping v2/v3
• VLAN port mapping

Diagnostic LEDs
• Power
• LAN
• WLAN
• DSL
• Internet
• WPS
Power Input
12 V/1.25 A external power adapter

Dimensions (L x W x H)
228 mm x 175 mm x 40 mm
(9 x 6.9 x 1.6 inches)

Operating Temperature
0 to 40 ˚C (32 to 104 ˚F)

Storage Temperature
-20 to 70 ˚C (-4 to 158 ˚F)

Operating Humidity
5% to 95% (Non-condensing)

Certification
CE
Order info
DSL-6740U WIRELESS N VDSL2 MODEM ROUTER