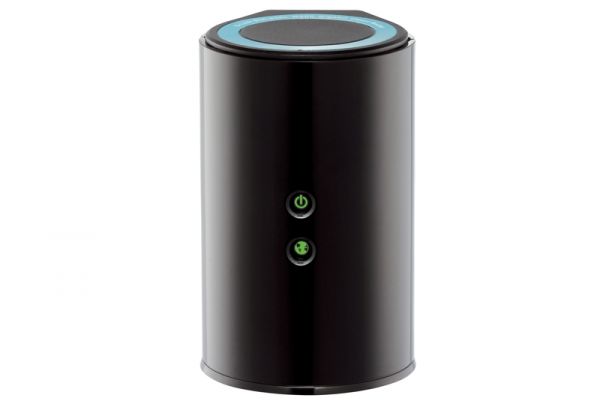 DIR-636L
EOL EOS
Cloud wireless gigabit router with data transfer rates up to 300 Mbit / s
Nereden Alınır
Tanımlama
Cloud wireless gigabit router with data transfer rates up to 300 Mbit / s DIR-636L comes with attractive design and high performance. In addition, it supports service mydlink, which provides remote access to the router from your mobile device.
Fast and reliable connection
Cloud wireless gigabit router with data transfer rates up to 300 Mbit / s D-Link DIR-636L provides computers and mobile devices to broadband Internet access. DIR-636L supports the 802.11n standard with data rates up to 300 Mbit / s 1 for fast file transfer and stable operation of online games. Built-in power amplifier increases wireless coverage, providing a connection anywhere in your home.
Mydlink service
Cloud wireless gigabit router with data transfer rates up to 300 Mbit / s DIR-636L supports service mydlink, which provides the ability to remotely access, view and control devices through the Web-mydlink website or via a mobile app mydlink. With this service you can view information about the users who are connected to the router, change the settings to block unauthorized users from any computer or mobile platforms iOS and Android, connected to the Internet. In addition, parents are available to view and control sites visited by their children.
Ability to connect and QoS
4 Gigabit LAN-ports on the back panel of the router DIR-636L provide high-speed data transmission over wireless networks, which guarantees streaming HD-video, stable performance VoIP-applications and online games. Gigabit WAN-port is transmitting data to the wireless interface at high speed, allowing you to maximize the performance of devices in a wireless network. Support for QoS provides analysis and sharing of wired and wireless traffic into multiple data streams, with applications such as VoIP, video streaming and online gaming can be prioritized.
Sharing and file transfer
Cloud wireless gigabit router with data transfer rates up to 300 Mbit / s DIR-636L allows you to create a data store for shared computers and devices connected to the network. Connect an external USB hard drive to transfer video library and music files on a laptop, or a USB flash drive to provide shared access to files of the presentation the participants of the collective. Easy-to-use application SharePort ™ Mobile lets you back up photos and videos stored on the device. You can also create separate user accounts to control access to files USB-drive, so you can grant all users access to music, but at the same time keep them inaccessible to personal files.
Easy to install and configure security
By the application of QRS (Quick Router Setup) Mobile, installed on a mobile device platforms iOS and Android, you can quickly and easily perform start-up and remote management of the router DIR-636L. Just plug in the router, open the application and follow a few simple steps to connect without using a computer. In addition, the protection of the network can be configured one-touch WPS. Just click this button to establish a secure connection with a new device. WPA/WPA2 encryption and a built-in firewall (SPI and NAT) provide network security by allowing you to shop at online stores and perform banking transactions online.
Modern and stylish design
Router DIR-636L made in the original compact body and is a perfect stylistic solution for the modern home. All ports and connectors on the rear panel of the unit, so the router will fit perfectly into any interior and will be a perfect complement it.
Genel Özellikler
Fiziksel Özellikler
Device Interfaces
• 802.11 n / g / b
• 4 Gigabit LAN-port
• Gigabit WAN-port
• USB 2.0 port
Antenna Type
Internal Antenna
Standards
• IEEE 802.11n
• IEEE 802.11g
• IEEE 802.11b
• IEEE 802.3
• IEEE 802.3u
The output power of the transmitter
• IEEE 802.11b
20dBm at 1,2,5.5,11 Mbit / s for US
17dBm at 1,2,5.5,11 Mbit / s for the EU
24dBm at 1,2,5.5,11 Mbit / s for AU
• IEEE 802.11g
6 ~ 18dBm at 54 Mbit / s for US
6 ~ 17dBm at 54 Mbit / s for the EU
For AU:
+ 21dBm at 6 ~ 24 Mbit / s
+ 19dBm at 36 ~ 48 Mbit / s
+ 18dBm at 54 Mbit / s
• IEEE 802.11n (2.4GHz)
MCS0 ~ 17dBm at 15 for US
MCS0 ~ 14dBm at 15 for EU
For AU:
+ 20dBm at MCS0 ~ 3/8 ~ 11
+ 19dBm at MCS4 ~ 6/12 ~ 14
+ 18dBm at MCS7/15
Minimum System Requirements
• Windows 7/Vista/XP SP3 or Mac OS X 10.4 or higher
• Microsoft Internet Explorer 6 or higher, Firefox 1.5 or later, or other Java-enabled browser
• The AC adapter (NIC)
• Cable or DSL-modem
• Subscribe to a service provider
Safety
• WPA and WPA2 (Wi-Fi Protected Access)
• Wi-Fi Protected Setup (WPS) - PIN / PBC
Advanced Features
• The Guest Zone
• Web-Wizard in several languages
• Green Ethernet Technology
• The firewall
- Network Address Translation (NAT)
- Stateful Packet Inspection (SPI)
• Modes VPN passthrough / multi-session PPTP/L2TP/IPSec
Functions mydlink
• Remote control
- View the current bandwidth information outgoing / incoming connections
- View clients connected at the moment
- View the browser history for each customer
- Lock / Unlock network access to the client
- Management of the wireless network
• Access through a Web-browser or mobile app for iOS or Android
Functions SharePort
• Web-interface to access, download and play files stored on the USB-drive
• Customizing the shared disk space by creating individual accounts
• Sharing guests to the music, but for the preservation of their personal files inaccessible
• SharePort Mobile app for iOS and Android
- Playback of video, music and photo viewing
- Document viewer
- Backup Media of preservation on the device
Support for Mobile Applications
• SharePort Mobile
• QRS Mobile
• mydlink Lite

Fiziksel Özellikler
Measurements
93 x 111 x 145 mm
Weight
330 g
Temperature
From 0 to 40 C
Humidity
From 10% to 90% (non-condensing)
Certifications
• FCC Class B
• CE Class B
• C-Tick
• Wi-Fi Protected Setup (WPS)
• Wi-Fi Multimedia (WMM)
• IPv6 Ready
• Compatible with Windows 7
1 Maximum wireless signal rate derived from standard specifications IEEE 802.11n, 802.11g, 802.11b. The data rate may differ significantly from the speed of wireless connections. The conditions under which the network operates, as well as environmental factors, including volume of network traffic, building materials and construction, and network overhead, lower actual throughput. On the range of a wireless network can be affected by environmental factors. Wireless network range and data rate are relative indicators of D-Link, based on the technical characteristics of these parameters for the product D-Link-enabled wireless standard 802.11g.Maximum throughput based on the performance of equipment D-Link with support for 802.11n.