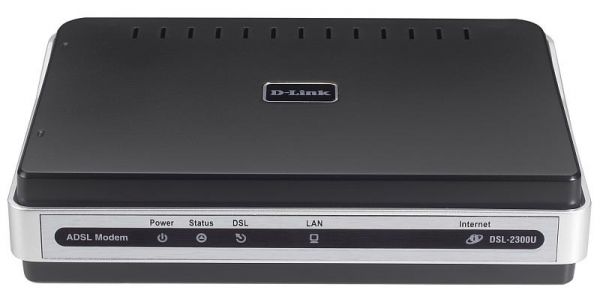 DSL-2300U
EOL EOS
ADSL2/2+ ETHERNET MODEM
Kust osta
Kirjeldus
ULTIMATE INTERNET CONNECTION
The DSL-2300U ADSL modem is an affordable high-performance ADSL modem for home and the small office. With integrated ADSL2/2+ supporting up to 24Mbps download speed, this modem provides all the essentials that a home or small office needs to establish a high-speed remote link to the outside world.

AFFORDABLE HIGH-SPEED CONNECTION FOR HOME & SMALL OFFICE
Designed as a very affordable high-performance ADSL modem for home and SOHO users, DSL-2300U provides the low-cost, high-speed Internet connection required by users in today's versatile Internet environments. It supports "always on" connection to eliminate dial-up wait time and busy signals. Web surfing and your emails are instantly available, any time. Like any ADSL modem, it lets you access the Internet using your existing phone lines, without interfering with your voice phone service. You can talk on the phone and surf Internet at the same time. Along with instant connectivity, you can surf Internet at very high speeds.

ETHERNET CONNECTION
The DSL-2300U provides an Ethernet LAN port, which you can directly connect to a computer to logon to the web, or to an Ethernet router to let a group of users share the Internet broadband line.
Põhiomadused

Füüsilised parameetrid