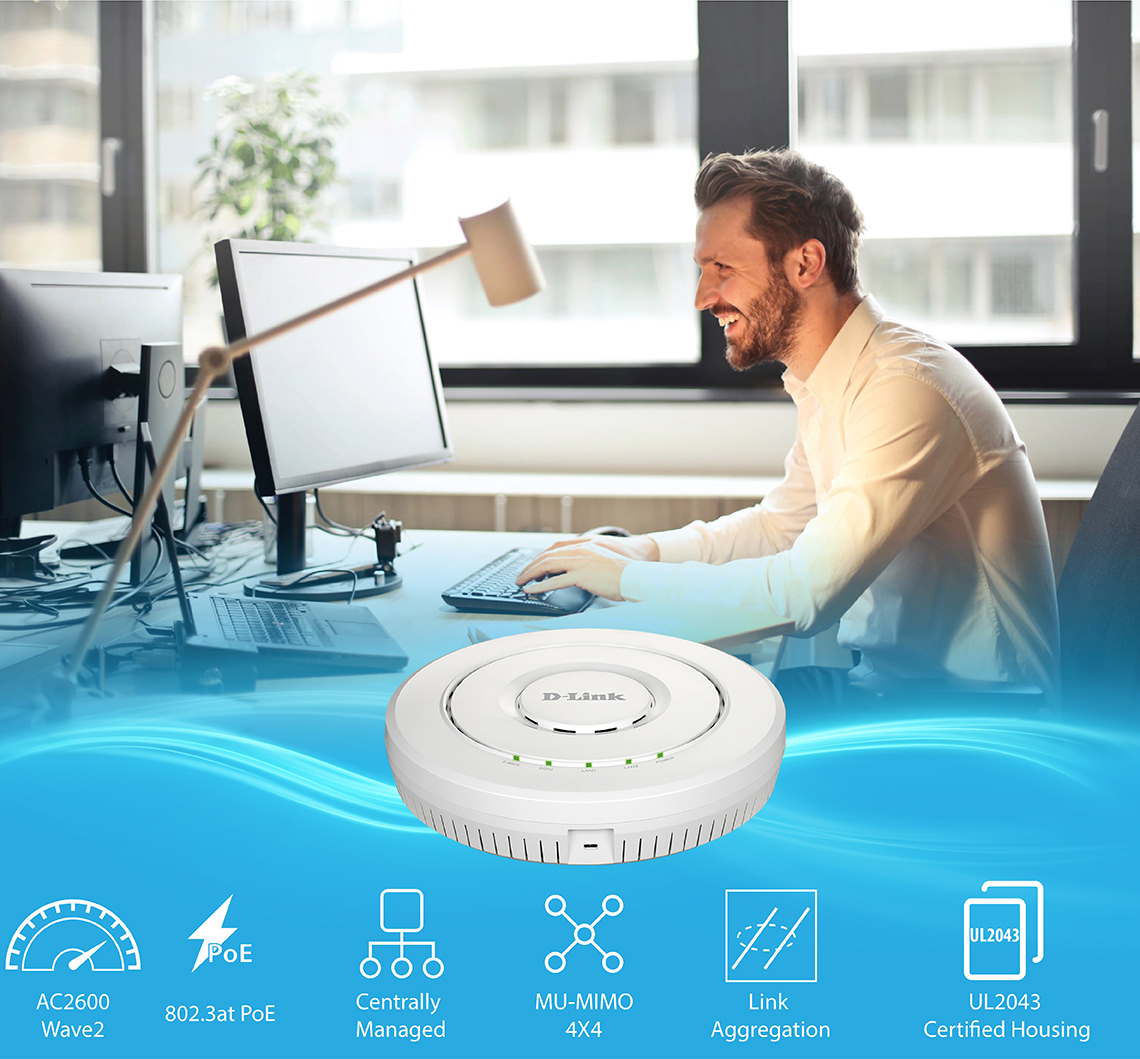 May 13, 2020 − D-Link, the multinational networking equipment manufacturer, introduces its new DWL-8620AP Wireless AC2600 Wave 2 Dual-Band Unified Access Point, offering next-generation connectivity with higher speeds and greater coverage.
Creating and maintaining a network with seamless internet connectivity can often be a challenge for small-to-medium sized businesses and enterprises, especially in high-density environments. Designed to enable SMEs to deploy flexible and scalable Wi-Fi networks, D-Link's new unified AP promises blazing speeds and is ideal for future-proofing wireless networks.
Leveraging the full potential of 802.11ac Wave 2 technology, the DWL-8620AP delivers cutting-edge connectivity with ultra-high combined data rates of up to 2,533 Mbps. It also supports Link Aggregation, allowing two Gigabit Ethernet ports to act as a single port to double the available bandwidth and maximize overall throughput.
With 4x4 MU-MIMO, enabling simultaneous communication with multiple clients, the DWL 8620AP can significantly increase network capacity. It also includes enhanced network security and access control features.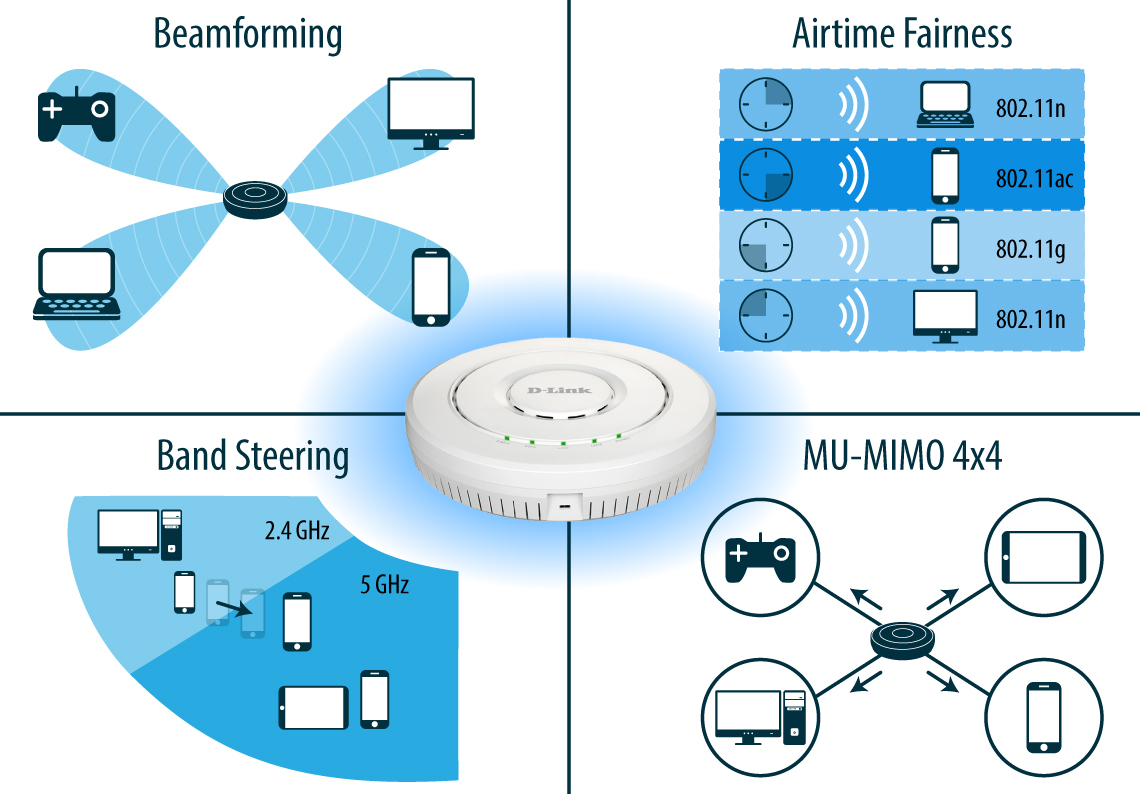 The product can be used as a standalone AP, or centrally managed by D-Link Wireless Controllers DWC-1000/DWC-2000; allowing up to 1,024 APs to be deployed and managed easily and efficiently. Radio Frequency (RF) resource management allows wireless coverage to be managed centrally, providing the best possible coverage for wireless clients by avoiding channel interference with automatic channel selection and adjusting transmission power. If a nearby AP is detected to have failed, transmission power will automatically increase.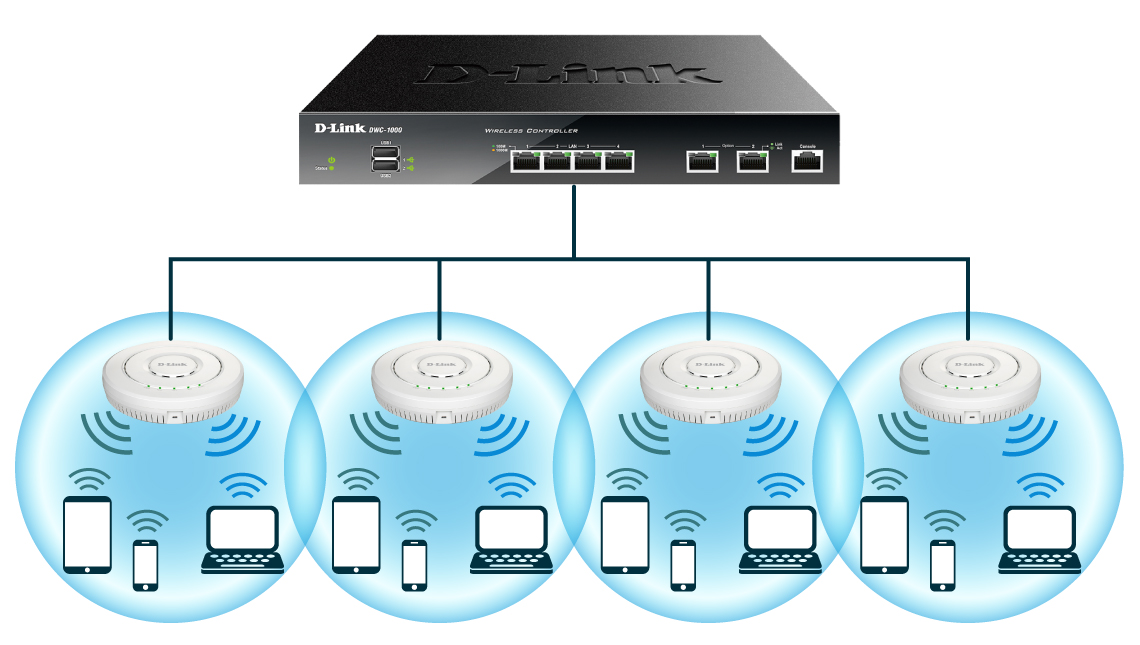 Installation is easy, and businesses can choose whether an AP is ceiling mounted or wall mounted, to meet the needs of any wireless application. For additional flexibility, the new access point has integrated Power over Ethernet (802.3at PoE) support, allowing the device to be installed in hard-to-reach areas where power outlets are not readily available.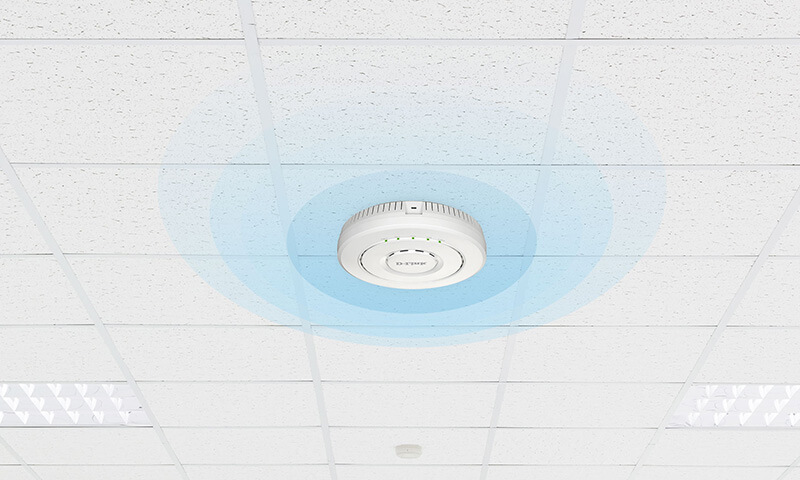 Advanced features of the DWL-8620AP include 802.1p QoS for better performance of time-sensitive traffic like VoIP and streaming DSCP. It also incorporates a number of features to reduce network congestion, such as Band Steering technology to place clients on the optimal wireless band. In addition, Airtime Fairness ensures equal airtime is given to each client, providing increased performance even if slower devices are connected. 802.11k Fast Roaming is also supported, which allows the wireless client to roam seamlessly between APs.
Availability
The DWL-8620AP is currently available for purchase from D-Link resellers and distributors.
About D-Link
D-Link is a global leader in connecting people, businesses, and cities with our computer networking solutions and technology. Our innovative products and services meet the needs of digital home consumers, small to medium sized businesses, enterprise environments, and service providers. D-Link implements and supports unified network solutions that integrate capabilities in switching, wireless, broadband, IP surveillance, and cloud-based network management. An award-winning designer, developer, and manufacturer for over 30 years, D-Link has grown from a group of friends in Taiwan into a global brand with over 2,000 employees in 60 countries.