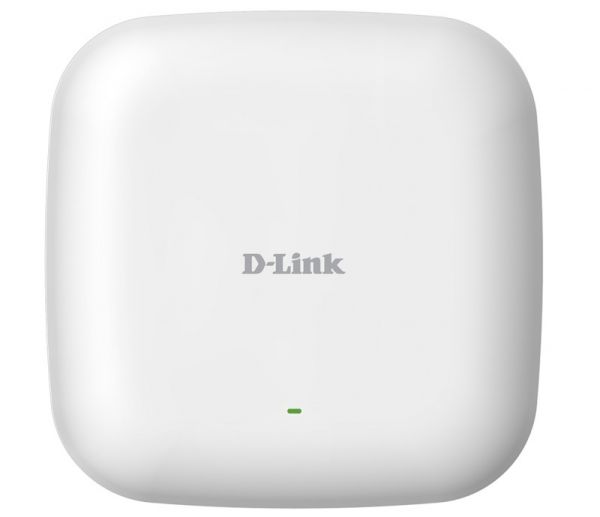 DAP-2330
EOL
נקודת גישה אלחוטית עם תמיכה ב PoE עד 300Mbps
היכן לקנות
תאור
Single-band Wireless Access Point DAP-2330 with support for PoE, designed for use in the networks of large enterprises and small and medium-sized businesses, allows network administrators to take advantage of the ability to manage and secure wireless network.

High-speed wireless connection
DAP-2330 delivers reliable wireless connectivity at speeds up to 300 Mbit / s 1. With this feature, and support functions Wi-Fi Multimedia ™ (WMM) Quality of Service (QoS) Access Point DAP-2330 is an ideal solution for audio, video, and voice applications. Included in QoS feature enables the access point DAP-2330 will automatically prioritize network traffic in accordance with the level of interactive streaming, for example, HD-video or VoIP. QoS function can be adjusted via the Web-based DAP-2330 using the dropdown menu to select the user-defined rules priorities. In addition, DAP-2330 supports load balancing to ensure maximum performance by limiting the number of users per access point.

Multifunctionality
DAP-2330 allows network administrators to create a managed and secure wireless network with the best coverage. Access point DAP-2330 can be placed on the ceiling, wall or table, depending on requirements. Access Point DAP-2330 supports standard 802.3af Power over Ethernet, allowing you to install the device in areas where power outlets are not available.

Security
In order to protect your wireless network DAP-2330 supports both versions for WPA and WPA2 (802.11i), with an internal RADIUS-server, allowing users to create accounts on the device itself. The access point also supports filtering by MAC-addresses, Wireless LAN segmentation, Disable Broadcast SSID, the detection of unauthorized access points and wireless broadcast function on a schedule. DAP-2330 supports up to 8 VLAN on the frequency range that allows multiple SSID to segment users on the network. Also, the access point isolation mechanism wireless client that limits direct interaction such as "client-client." In addition, DAP-2330 supports Network Access Protection (NAP), the function of the Windows Server® 2008, which allows network administrators to specify multiple levels of network access based on the needs of each client.

Several modes of operation
To maximize cost recovery can be customized DAP-2330 in one of the following modes: Access Point, Wireless Distribution System (WDS) with Access Point, WDS / Bridge (No AP Broadcast), the wireless client. With WDS support, network administrators can set up multiple access points DAP-2330 and configure them to work with each other in bridge mode, while providing network access to individual clients. DAP-2330 also supports advanced features such as load balancing and redundancy for fail-safe wireless connection.

Network Management
Network administrators have several options for managing the access point DAP-2330, including Web-based (HTTP), Secure Socket Layer (SSL, which provides a secure connection to the Web-based), Secure Shell (SSH, which provides a secure channel between the access point and remote computer), and Telnet. For advanced network management, administrators can use D-Link Central WiFiManager, with which you can configure and manage multiple access points from a single computer. In addition to a control, D-Link Central WiFiManager allow network administrators to remotely perform the inspection of the equipment, eliminating the need for personal control of any operations.

In addition, DAP-2330 supports wireless scheduler that disables functional wireless network when it is needed, thus saving energy. With support for PoE, manageability, several modes of operation and robust security features, the access point DAP-2330 is the ideal solution to create a wireless network at large enterprises and small and medium-sized businesses.
מאפיינים כללים
Device Interfaces
• 802.11b / g / n1
• 1 Gigabit LAN port with PoE

Indicators
• Power / Status

Standards
• IEEE 802.11b / g / n1
• IEEE 802.3u / ab / af

Frequency Range
• 2.4 GHz to 2.4835 GHz

Antennas
• Two internal antennas with a gain of 3 dBi

Maximum output power
• 26 dBm

Security
• WPA-Personal
• WPA-Enterprise
• WPA2-Personal
• WPA2-Enterprise
• 64/128-bit WEP encryption
• Prohibition of broadcasting SSID
• Access Control MAC-based
• Network Access Protection (NAP)
• Internal RADIUS-server

Network Management
• Telnet
• Secure Telnet (SSH)
• HTTP
• Secure HTTP (HTTPS)
• Traffic Management
• SNMP
• Module D-View - private MIB
• AP Array
נתונים פיזיים
Dimensions
• 170 x 170 x 28 mm

Weight
• 288.2 g with antennas

Operating voltage
• 12 V / 1 A or 802.3af PoE

Max. power Consumption
• 4.8 W

Temperature
• Operating: 0 to 40 C
• Storage: -20 to 65 ° C

Humidity
• Operating: 10% to 90% (non-condensing)
• Storage: 5% to 95% (non-condensing)

Certificates
• FCC
• IC
• CE
• UL
• Wi-Fi® Certified