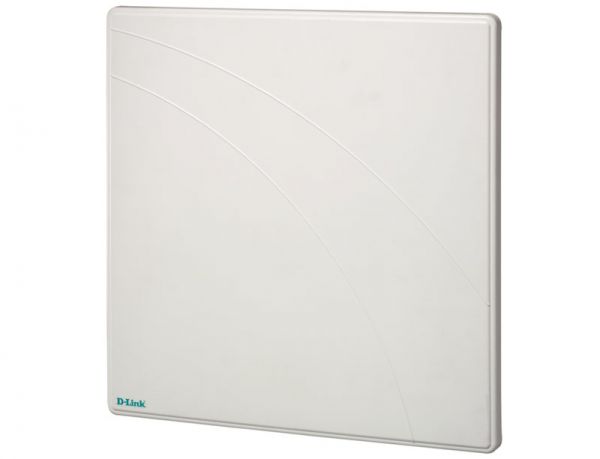 ANT24-1800
EOL EOS
אנטנה כיוונית רבת עוצמה בעיצוב פאנל Outdoor 18dBi
היכן לקנות
תאור
D-Link, an industry leader in networking, introduces the ANT24-1800 18 dBi Directional Panel Antenna designed to provide extended coverage for an existing 802.11b/g wireless network. The directional design of the ANT24-1800 offers dramatically increased wireless signal coverage in a specific direction allowing for improved data throughput at further distances.
The D-Link ANT24-1800 includes a swivel mount that allows pivotal adjustment for precise positioning for the most concentrated signal strength. The D-Link ANT24-1800 also includes a lightning surge protector and a 0.5m (1.5 feet) N-Male to Reverse SMA extension cable, giving you the extra flexibility to reach an optimal setting. The ANT24-1800 is weatherproof and made of corrosion-resistant material to withstand harsh outdoor conditions and wind speeds up to 112 miles/hr (180km/hr).
Avoid the cost and complexity of adding additional wireless access points or wireless repeaters when you can easily use the D-Link 18 dbi antenna indoors or outdoors. Enjoy the benefits of wireless connectivity at greater distances and speeds throughout your indoor or outdoor wireless coverage area.
מאפיינים כללים
Directional antenna

Frequency band
• 2.4-2.5GHz

Gain
• 18 dBi

VSWR
• 1,5 max

Polarization
• Linear, vertical

HPBW
• horizontal 15 o
• vertical 15 o

Input power
• 50W (cw)

Resistance
• 50 ohm

Jack
• N-type ("Mom")

Cable adapter
• N-«Dad" in RP-SMA, length 0.5 m
• Cable loss per meter 0.83db

The theoretical transmission distance at a speed of 1 Mbit/s/11 Mbit / s (when operated with internal access points) *
• Up to 5km/2km

The theoretical transmission distance at a speed of 1 Mbit/s/11 Mbit / s (when working with external access points) *
• Up to 8km/3km

1. Distance calculation is based on the transmit power 15dbm (intra-TD), 19dbm (outside SC) with standard cable loss*
2. The transmission distance may depend on both antennas with the same characteristics with standard cable loss
3. The effective radius of action is based on EIRP (Effected Isotropic Radiation Power = power of the transmitter unit + antenna gain - cable loss)
4. On the range of factors may adversely affect the environment.
נתונים פיזיים
Wind speed
• 180 km / h

Operating Temperature Range
• From -40 oC to 80 oC

Humidity
• 100% at 25 oC

Jacket Color
• white

Jacket Material
• ABS, with UV protection

Weight
• 1.6 kg

Dimensions
• 360 x 360 x 16 mm