Question:
Сброс к заводским настройкам маршрутизаторов серии DIR-xxx
---
Answer:
В случае потери пароля для доступа на web-интерфейс маршрутизатора, его настройки можно сбросить к заводским. Для этото на задней панели необходимо нажать и удерживать кнопку «RESET» 10-15 секунд.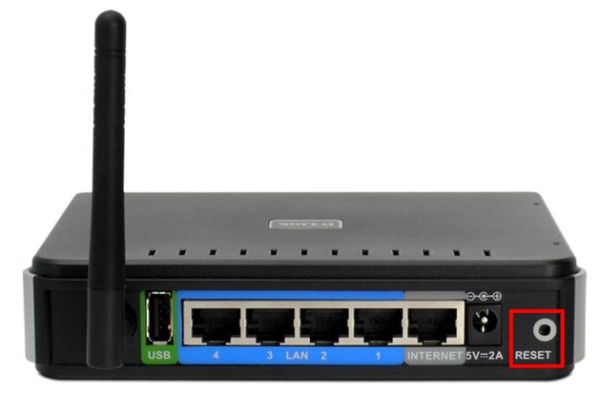 Для программного сброса настроек к заводским необходимо на web-интерфейсе роутера (по адресу 192.168.0.1) зайти в меню Maintenance (Tools) > Save and Restore (SYSTEM) и нажать кнопку "Restore device" (Restore To Factory Default Setting).