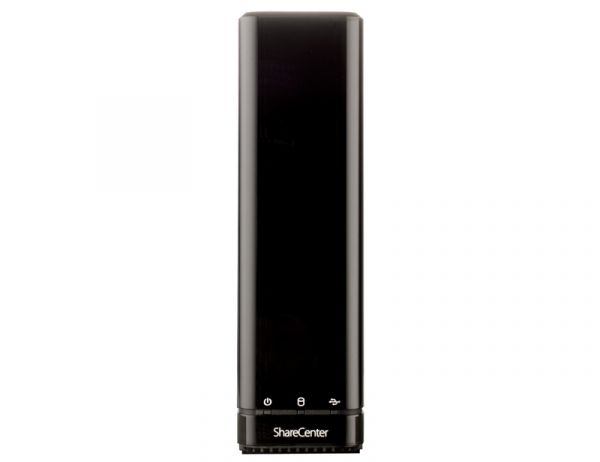 DNS-315
EOL EOS
ShareCenter™ 1-Bay Network Storage
Where to buy
Description
Safely Share Digital Files Locally and Over the Internet
The D-Link DNS-315 ShareCenter™ 1-Bay Network Storage is a Network Attached Storage device where you can store and share documents, files, and digital media such as music, photos, and videos. You can set specific permissions to certain users or groups, limiting their access to the files. In addition, users can access the DNS-315 remotely over the Internet via the web file server or built-in FTP server, making accessibility extremely versatile. The DNS-315 is ideal for an office environment with employee-specific data or for a home where children should only have access to age-appropriate mater
ials.
Stream Digital Media Content with Built-in DLNA-certified Media Server
Make automatic downloads without turning on your PC and enjoy the benefits of the DNS-315's built-in UPnP AV media server as you stream digital content tov compatible media players* such as the Sony PlayStation 3, Microsoft Xbox 360, and D-Link Boxee Box. In addition, you can stream your iTunes media files using the integrated iTunes server, to Apple devices like the iPhone, iPod, and iPad. By streaming your media through the built-in UPnP AV and iTunes servers, you can turn off the computer that would normally be needed for the same function.
Connect USB Printers, Storage Devices, and Digital Cameras
Share a USB printer within the network by connecting it to the DNS-315's USB 2.0 port. You may also plug in an external hard drive or flash storage device and share it with the entire network. A convenient USB button allows you to instantly copy the data from the USB flash storage device to the DNS-315. Moreover, you can connect your digital camera via PTP/MTP to copy or share photos within the network.
General features
Standards
• IEEE 802.3
• IEEE 802.3ab
• IEEE 802.3u
• TCP/IP
• CIFS/SMB
• NFS
• AFP
• WebDAV
• DDNS
• DHCP Client
• FTP over SSL/TLS, FXP
• HTTP/HTTPS
• LLTD
• PnP-X
• UPnP AV
• USB 2.0
• Bonjour
• NTP
• MTP/PTP
• SMTP
• UPnP Port Forwarding
Supported Hard Drives
• Hard drive type: SATA II 3.5-inch internal**
• Hard drive capacity: 3 TB*** and beyond
Ports
• 10/100/1000 Gigabit Ethernet port
• USB 2.0 Host port
• Power
LEDs
• Power
• USB
• HDD
• LAN (on LAN port)
Disk Management
• Hard Drive Format: EXT4
• Scandisk
• S.M.A.R.T.
• Support Advanced Format HDD
Account Management
• User account management
• Group account management
• User/Group Quota management
• Network Access management
File Sharing
• Max. User Accounts: 512 users
• Max. Groups: 64 groups
• Max. Shared Folders: 128 folders (without BT)
• Max. Concurrent Connections: 64 connections
• Max. Concurrent FTP Connections: 10 connections
Remote File Sharing
• Web File Server
• FTP Server
• WebDAV
Backup Management
• Schedule Backup from PC to NAS (by Bundled Backup Software: ShareCenter Sync)
• Schedule Local Backup
• Schedule Remote Backup (Rsync)
• Apple Time Machine support
• Cloud Backup (Amazon S3)
• USB Backup (External Storage and Digital Camera (MTP))
• USB Copy Button
Media Streaming
• Complies with DLNA
• Support for PS3/Xbox 360
• Support for UPnP AV files greater than 4 GB
• Compatible with D-Link's new media players (including the Boxee Box)
• iTunes Server
Download Management
• HTTP/FTP schedule download
• Peer to peer (P2P) download
USB Port Support
• Print Server
• External Storage
• Digital Camera (MTP/PTP)
Device Management
• Internet Explorer 7 or higher, Mozilla Firefox 3 or higher, Apple, Safari 4 or higher, Google Chrome 3 or higher, or Opera 10 or higher
• D-Link Storage Utility
• E-mail Notification
• SMS Notification
• Resource Monitor
• System/FTP log (Syslog Client)
• Yahoo! Widget
• ISO Mount management
• Network Recycle Bin
Physical Parameters
Power Management
• Power Saving mode
• Auto Power Recovery
• Schedule Power on/off
• Smart Fan Control
• D-Link Green Ethernet
Power Supply
• External power supply
• DC 12 V / 2 A switching
Power Consumption
• Normal mode: 14.9 W
• Sleep mode: 4.3 W
Operating Temperature
• 0° to 40°C
Storage Temperature
• -20° to 70°C
Operating Humidity
• 5% to 90% (Non-condensing)
Dimensions (W x D x H)
• Device: 50 x 141.3 x 173 mm
• Packaging: 274 x 208 x 118 mm 
Weight
• Without hard drive: 568 g
Multilingual Support
• Samba: Unicode
• FTP Server: Chinese (Simplified), Chinese (Traditional), Croatian,
Cyrillic (Kyrgyz Republic), Czech, Danish, Dutch, English, Finnish, French, German, Greek, Hebrew, Hungarian, Italian, Korean, Korean, Norwegian, Polish, Portuguese, Romanian, Russian, Slovenian, Spanish, Swedish, Turkish, Turkish, Unicode
Certifications
• CE
• FCC
• C-TICK
• PCT
• DLNA Certified
• D-Link Green Certified
* D-Link cannot guarantee full compatibility or proper playback with all codecs. Playback capability depends on the Codec support of the UPnP AV media player.
** Hard drive may not be included. An internal SATA drive is required to store or share files. This device may not work with older generation SATA drives. For a list of SATA drives that have been tested to work with the DNS-315, visit D-Link support web sites.
*** Maximum storage may change due to vendor's increases in hard drive capacities.
Order info
DNS-315  ShareCenter™ 1-Bay Network Storage