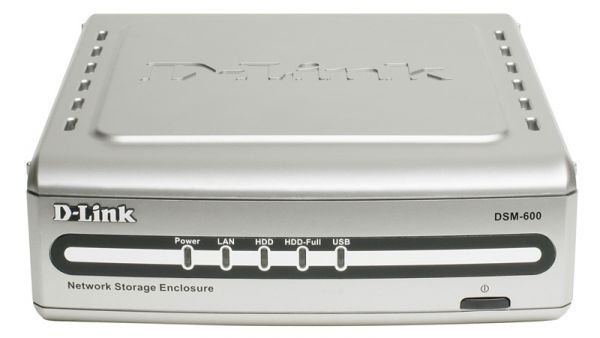 Description
We're releasing this product mainly to meet market demands from DI territories for a simple network storage enclosure without built-in wireless LAN. We took the DSM-G600, which we released last year for the North America and Europe markets, and removed its wireless interface to create this product.
The DSM-600 will replace the aging DNS-300 network storage enclosure and the DNS-312H network attached storage, which has a built-in 120GB hard drive that makes it troublesome to maintain inventory. It uses a different hardware platform from the DNS-300 and DNS-312H, and delivers a better thoughput. It's targeted at home and SOHO users who already have 3.5-inch ATA/IDE type of hard drives.
The DSM-600 is priced about 17% to 20% lower than DSM-G600. Technical support and supply control should be simple, as we already have experience with the more advanced DSM-G600.