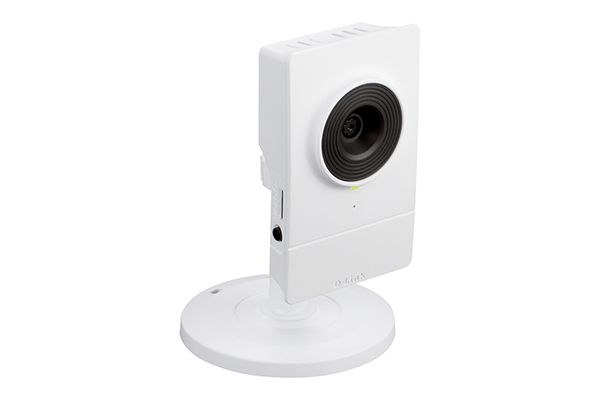 Description
Camera Surveillance For Home & Office
The DCS-2103/2130 is a unique and versatile surveillance solution for your home or small office. Unlike a traditional webcam, the DCS-2103/2130 is a complete system with a built-in CPU and web server that transmits high quality video images for security and surveillance. Simple installation and an intuitive web-based interface offer easy integration with your Ethernet or 802.11n wireless network (DCS-2130 only). The DCS-2103/2130 also comes with remote monitoring and motion detection features for a complete and cost-effective home security solution.
Wireless N Connectivity
The DCS-2130 includes 802.11n wireless for fast and easy integration into your existing network environment. Wireless N allows you to stream high-quality video to remote sites and mobile devices. A Site Survey feature also allows you to view and connect to nearby wireless networks with ease. The DCS-2103/2130 also includes a standard Ethernet port for connections to traditional wired networks.
ePTZ For Surveying Regions Of Interest
The ePTZ feature allows users to select a target region for close-up viewing simply by clicking on the video feed displayed within their browser. ePTZ makes use of the camera's mexapixel resolution to survey a large area effortlessly. Since ePTZ requires no moving parts, there is no need to worry about the camera having mechanical failures.
Easy To Configure And Operate
This network camera supports the Universal Plug-n-Play feature, which allows computers running on Windows XP/Vista/7 to automatically recognize the camera and add it to the network. Sign up with one of the free Dynamic DNS services available on the web to assign a name and domain to the camera (e.g. mycamera.dlinkddns.com), and remotely access the camera without having to remember your IP address. You may also view up to 32 cameras from a central location using the included D-ViewCam software. D-ViewCam has a robust set of features including automated e-mail alerts which can instantly inform administrators of suspicious or unusual activities.
General features
Camera
• 1/4" 1 Megapixel progressive CMOS sensor
• Minimum illumination: 1.0 lux
• 10x digital zoom
• Fixed length 3.45 mm
• Aperture: F2.0
• Angle of view:
(H) 57.8°
(V) 37.8°
(D) 66°
Image Features
• Configurable image size, quality, frame rate, and bit rate
• Time stamp and text overlays
• Configurable motion detection windows
• 3 configurable privacy mask zones
• Configurable shutter speed, brightness, saturation, contrast, and sharpness
Video Compression
• Simultaneous H.264/MPEG-4/MJPEG format compression
• JPEG for still images
Video Resolution
• 16:9 - 1280 x 800, 1280 x 720, 800 x 450, 640 x 360, 480 x 270, 320 x 176, 176 x 144 at frame rates up to 30 fps
• 4:3 - 1024 x 768, 800 x 600, 640 x 480, 480 x 360, 320 x 240, 176 x 144 at frame rates up to 30 fps
Audio Support
• G.726
External Device Interfaces
• 1 DI / 1 DO
• MicroSD card slot
• Built-in microphone
• 3.5 mm audio output jack
Network Protocols
• IPv4, TCP/IP, UDP, ICMP, DHCP Client, NTP Client (D-Link), DNS Client, DDNS Client (D-Link), SMTP Client, FTP Client, HTTP / HTTPS, Samba Client, PPPoE, UPnP Port Forwarding, RTP / RTSP/ RTCP, IP filtering, 3GPP, IGMP, ONVIF Compliant
Security
• Administrator and user group protection
• Password authentication
System Requirements for Web Interface
• Operating System: Microsoft Windows 7/Vista/XP/2000
• Browser: Internet Explorer, Firefox, Netscape, Opera
Event Management
• Motion detection
• Event notification and upload snapshots/video clips via HTTP, SMTP, or FTP
• Supports multiple HTTP, SMTP, and FTP servers
• Multiple event notifications
• Multiple recording methods for easy backup
Remote Management
• Configuration accessible via web browser
• Take snapshots/video clips and save to local hard drive or NAS via web browser
Mobile Support
• Windows 7/Vista/XP system, Pocket PC, or mobile phone with 3GPP playback support
D-ViewCam™ System Requirements
• Operating System: Microsoft Windows 7/Vista/XP
• Web Browser: Internet Explorer 6 or higher
• Protocol: Standard TCP/IP
D-ViewCam™ Software Functions
• Remote management/control of up to 32 cameras
• Viewing of up to 32 cameras on one screen
• Supports all management functions provided in web interface
• Scheduled motion triggered, or manual recording options
Order info
DCS-2103 HD Cube Network Camera