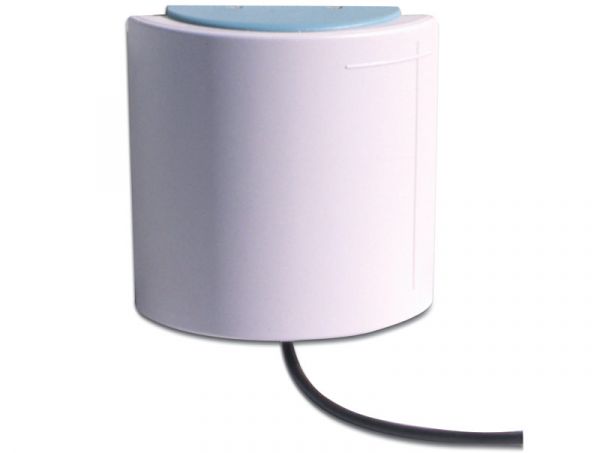 ANT24-0801/A
EOL EOS
8.5 dBi Pico Cell Patch Antenna
Where to buy
Description
The D-Link ANT24-0801 is a Pico Cell Patch Antenna for wireless data transmission in indoor or outdoor environments. The ANT24-0801 provides 8.5dBi signal strength operating on 2.4~2.5 GHz ISM band (Industrial, Scientific and Medical). This provides wider range of wireless coverage to reduce the cost of running standard cable lines.
The ANT24-0801 is a convenient way to extended wireless coverage to an existing 802.11b wireless LAN network. The ANT24-0801 can be used with the DWL-900AP+ wireless access point, DI-614+ wireless router, DI-714P+ wireless router, DWL-900AP wireless access point, DI-714 wireless router and the DI-713P wireless router Rev C1 or later wireless broadband router. The ANT24-0801 is weatherproof and made of corrosion-resistant material to withstand harsh outdoor conditions.
The D-Link ANT24-0801 includes a swivel mount that allows pivotal adjustment for precise positioning for the most concentrated signal strength. The D-Link ANT24-0801 includes a Lightning Surge Protector and 3 meters of Extension cable*.
* Users may use longer cables but signal strength will weaken after 1.6 feet.
Note: This product does not currently work with the enterprise DWL-1750 wireless router and the DWL-1700AP wireless access point.
General features
Connector
• N Jack
Frequency range
• 2.3 GHz ~ 2.5 GHz
Gain
• 8.5 dBi
VSWR
• 1.5 (max)
Polarization
• Linear, vertical
HPBW / horizontal
• 70°
HPBW / vertical
• 70°
Impedance
• 50 Ohms
Power handling
• 50 W
Physical parameters
Dimensions (L x W x H)
• 120 x 120 x 43 mm
Weight
• 300 g
Operating temperature
• -40 to +80 °C
Humidity
• 100% @ 25 °C
Order info
ANT24-0801 8.5 dBi Pico Cell Patch Antenna