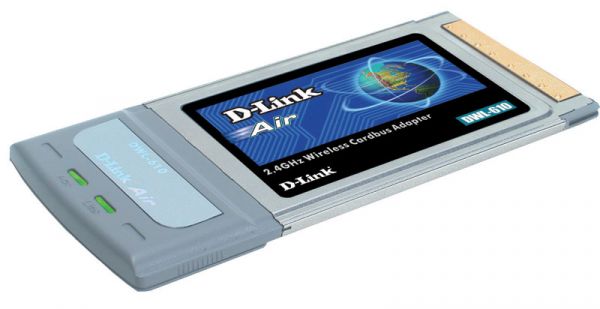 DWL-610
EOL EOS
802.11b Wireless LAN CardBus Adapter
Where to buy
Description
Industry-standard Interoperability
With IEEE 802.11b wireless LAN industry standard compliance, the DWL-610 adapter provides network interoperability for wireless connectivity.
Network Security
Security is an issue when data is transmitted without the wires. In the air, transmitted data can be easily intercepted if not well protected by a security scheme. The DWL-610 provides the necessary security, using 64/128-bit industry-standard WEP (Wired Equivalent Privacy) encryption protocol. Data privacy mechanism is based on a shared key algorithm, as described in the wireless LAN standard.
Easy Installation
With hot swap and plug-and-play capabilities, the DWL-610 adapter can be easily installed into a notebook PC to provide connectivity directly to another wireless enabled device (ad-hoc mode) or through an Access Point (infra-structure mode).