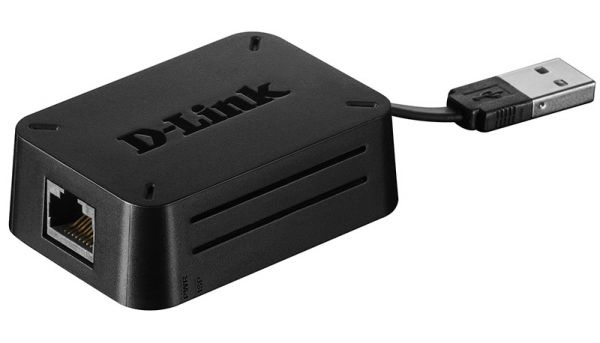 Description
Connect to the Internet with the D-Link DIR-516 Wireless AC600 Dual Band Mini Router. Stay connected wherever you are and share an Internet connection from your home, hotel room, or even another wireless network. The latest Wireless AC technology provide blazing connectivity to your compatible devices. The DIR-516 also remembers your connection details for you so you can simply connect devices to the DIR-516's wireless network and it takes care of the rest.
Wireless AC for Faster Performance
The DIR-516 incorporates the latest Wireless AC600 technology for increased range and data transfer speeds to and from compatible Wi-Fi devices. Using dual bands to bypass radio congestion and interference, the DIR-516 can deliver a total of 2.4 GHz (up to 150 Mbps) or 5 GHz (up to 433 Mbps). You can even configure a guest zone to give visitors Internet access without giving them access to the rest of your network.
Maximum Portability
The DIR-516's small, lightweight, design let's you conveniently set up an Internet connection on the go. Take advantage of the the Wireless AC600 Dual Band Mini Router's compact size by carrying it in your bag or laptop case. Instantly set up a connection in libraries, cafes, or at home so you stay connected wherever you are.
Easy to Set Up, Easy to Use
Sharing your Internet connection doesn't have to be a complicated process. Just open a web browser to access the utility and follow the instructions to get started. Create a secure network with the touch of a button using Wi-Fi Protected Setup (WPS), which instantly creates a secure connection to a new device without the need to enter settings or passwords.
General features
Device Interfaces
• 2.4 GHz band:
  • 802.11 b/g/n Wireless LAN, up to 150 Mbps*
• 5GHz band:
  • 802.11 a/n/ac Wireless LAN, up to 433 Mbps*
• WPS button
• Reset button
• WAN/LAN 10/100 Ethernet port
LEDs
• Power/Status
Standards
• IEEE 802.11ac (draft)
• IEEE 802.11n
• IEEE 802.11g
• IEEE 802.11b
• IEEE 802.11a
• IEEE 802.3
• IEEE 802.3x
• IEEE 802.3u
• USB 2.0
Internet Modes
• Router mode
• AP mode
Wireless Frequency Range
• IEEE 802.11a: 5150 MHz~5250 MHz, 5725 MHz~5850 MHz
• IEEE 802.11b: 2400~2497 MHz in ISM band
• IEEE 802.11g: 2400~2483.5 MHz in ISM band
• IEEE 802.11n (5 GHz): 5150 MHz~5250 MHz, 5725 MHz~5850 MHz  
• IEEE 802.11n (2.4 GHz): 2400~2483.5 MHz в диапазоне ISM
• IEEE 802.11ac (draft) (5 GHz): 5150 MHz~5250 MHz, 5725 MHz~5850 MHz
Wireless Speed
• IEEE 802.11a: 54, 48, 36, 24, 18, 12, 9 and 6 Mbit/s
• IEEE 802.11b: 11, 5.5, 2 and 1 Mbit/s
• IEEE 802.11g: 6, 9, 12, 18, 24, 36, 48 and 54 Mbit/s  
Transmitter output power
• IEEE 802.11a: 
  15 dBm (+/-2 dB) at 18, 12, 9, 6 Mbit/s
  15 dBm (+/-2 dB) at 24 Mbit/s
  15 dBm (+/-2 dB) at 36 Mbit/s 
  15 dBm (+/-2 dB) at 48 Mbit/s 
  15 dBm (+/-2 dB) at 54 Mbit/s 
• IEEE 802.11b: 17 dBm at 1, 2, 5.5, 11 Mbit/s
• IEEE 802.11g: 
  17 dBm at 18, 12, 9, 6 Mbit/s
  17 dBm at 24 Mbit/s
  17 dBm at 36 Mbit/s
  17 dBm at 48 Mbit/s
  17 dBm at 54 Mbit/s
• IEEE 802.11n (2.4 GHz band):
  HT-20
  16 dBm (+/-2 dB) at MCS0
  16 dBm (+/-2 dB) at MCS1
  16 dBm (+/-2 dB) at MCS2
  16 dBm (+/-2 dB) at MCS3
  16 dBm (+/-2 dB) at MCS4
  16 dBm (+/-2 dB) at MCS5
  16 dBm (+/-2 dB) at MCS6
  16 dBm (+/-2 dB) at MCS7
  HT-40
  16 dBm (+/-2 dB) at MCS0
  16 dBm (+/-2 dB) at MCS1
  16 dBm (+/-2 dB) at MCS2
  16 dBm (+/-2 dB) at MCS3
  16 dBm (+/-2 dB) at MCS4
  16 dBm (+/-2 dB) at MCS5
  16 dBm (+/-2 dB) at MCS6
  16 dBm (+/-2 dB) at MCS7
• IEEE 802.11n (5 GHz band):
  HT-20
  14 dBm (+/-2 dB) at MCS0/8
  14 dBm (+/-2 dB) at MCS1/9
  14 dBm (+/-2 dB) at MCS2/10
  14 dBm (+/-2 dB) at MCS3/11
  14 dBm (+/-2 dB) at MCS4/12
  14 dBm (+/-2 dB) at MCS5/13
  14 dBm (+/-2 dB) at MCS6/14
  14 dBm (+/-2 dB) at MCS7/15
  HT-40
  14 dBm (+/-2 dB) at MCS0/8
  14 dBm (+/-2 dB) at MCS1/9
  14 dBm (+/-2 dB) at MCS2/10
  14 dBm (+/-2 dB) at MCS3/11
  14 dBm (+/-2 dB) at MCS4/12
  14 dBm (+/-2 dB) at MCS5/13
  14 dBm (+/-2 dB) at MCS6/14
  14 dBm (+/-2 dB) at MCS7/15
• IEEE 802.11ac (draft) (5 GHz band):
  VHT-20
  14 dBm (+/-2 dB) at MCS0
  14 dBm (+/-2 dB) at MCS1
  14 dBm (+/-2 dB) at MCS2
  14 dBm (+/-2 dB) at MCS3
  14 dBm (+/-2 dB) at MCS4
  14 dBm (+/-2 dB) at MCS5
  14 dBm (+/-2 dB) at MCS6
  14 dBm (+/-2 dB) at MCS7
  14 dBm (+/-2 dB) at MCS8
  VHT-40
  14 dBm (+/-2 dB) at MCS0
  14 dBm (+/-2 dB) at MCS1
  14 dBm (+/-2 dB) at MCS2
  14 dBm (+/-2 dB) at MCS3
  14 dBm (+/-2 dB) at MCS4
  14 dBm (+/-2 dB) at MCS5
  14 dBm (+/-2 dB) at MCS6
  14 dBm (+/-2 dB) at MCS7
  14 dBm (+/-2 dB) at MCS8
  14 dBm (+/-2 dB) at MCS9
  VHT-80
  14 dBm (+/-2 dB) at MCS0
  14 dBm (+/-2 dB) at MCS1
  14 dBm (+/-2 dB) at MCS2
  14 dBm (+/-2 dB) at MCS3
  14 dBm (+/-2 dB) at MCS4
  14 dBm (+/-2 dB) at MCS5
  14 dBm (+/-2 dB) at MCS6
  14 dBm (+/-2 dB) at MCS7
  14 dBm (+/-2 dB) at MCS8
  14 dBm (+/-2 dB) at MCS9
Receiver Sensitivity
• IEEE 802.11a: 
  –82 dBm at 6 Mbit/s
  –81 dBm at 9 Mbit/s 
  –79 dBm at 12 Mbit/s
  –77 dBm at 18 Mbit/s 
  –74 dBm at 24 Mbit/s
  –70 dBm at 36 Mbit/s 
  –66 dBm at 48 Mbit/s
  –65 dBm at 54 Mbit/s 
• IEEE 802.11b: 
  –76 dBm at 1, 2, 5.5, 11 Mbit/s 
• IEEE 802.11g: 
  –82 dBm at 6 Mbit/s 
  –81 dBm at 9 Mbit/s 
  –79 dBm at 12 Mbit/s
  –77 dBm at 18 Mbit/s
  –74 dBm at 24 Mbit/s 
  –70 dBm at 36 Mbit/s 
  –66 dBm at 48 Mbit/s 
  –65 dBm at 54 Mbit/s
• IEEE 802.11n (5 GHz band):
  HT-20
  -82 dBm at MCS0/8
  -79 dBm at MCS1/9
  -77 dBm at MCS2/10
  -74 dBm at MCS3/11
  -70 dBm at MCS4/12
  -66 dBm at MCS5/13
  -65 dBm at MCS6/14
  -64 dBm at MCS7/15
  HT-40
  -79 dBm at MCS0/8
  -76 dBm at MCS1/9
  -74 dBm at MCS2/10
  -71 dBm at MCS3/11
  -67 dBm at MCS4/12
  -63 dBm at MCS5/13
  -62 dBm at MCS6/14
  -61 dBm at MCS7/15
• IEEE 802.11n (2.4 GHz band):
  HT-20
  -82 dBm at MCS0/8
  -79 dBm at MCS1/9
  -77 dBm at MCS2/10
  -74 dBm at MCS3/11
  -70 dBm at MCS4/12
  -66 dBm at MCS5/13
  -65 dBm at MCS6/14
  -64 dBm at MCS7/15
  HT-40
  -79 dBm at MCS0/8
  -76 dBm at MCS1/9
  -74 dBm at MCS2/10
  -71 dBm at MCS3/11
  -67 dBm at MCS4/12
  -63 dBm at MCS5/13
  -62 dBm at MCS6/14
  -61 dBm at MCS7/15
• IEEE 802.11ac (draft) (5 GHz band):
  HT-20
  -82 dBm at MCS0
  -79 dBm at MCS1
  -77 dBm at MCS2
  -74 dBm at MCS3
  -70 dBm at MCS4
  -66 dBm at MCS5
  -65 dBm at MCS6
  -64 dBm at MCS7
  -59 dBm at MCS8
  HT-40
  -79 dBm at MCS0
  -76 dBm at MCS1
  -74 dBm at MCS2
  -71 dBm at MCS3
  -67 dBm at MCS4
  -63 dBm at MCS5
  -62 dBm at MCS6
  -61 dBm at MCS7
  -56 dBm at MCS8
  -54 dBm at MCS9
  HT-80
  -76 dBm at MCS0
  -73 dBm at MCS1
  -71 dBm at MCS2
  -68 dBm at MCS3
  -64 dBm at MCS4
  -60 dBm at MCS5
  -59 dBm at MCS6
  -58 dBm at MCS7
  -53 dBm at MCS8
  -51 dBm at MCS9
Antennas
• Internal antennas
Security
• Wi-Fi Protected Access (WPA/WPA2)
• WEP 64/128-bit encryption
• WPS 2.0 (PBC)
Device Management
• User-friendly web UI with desktop
Order info
DIR-516  Wireless AC600 Dual Band Mini Router