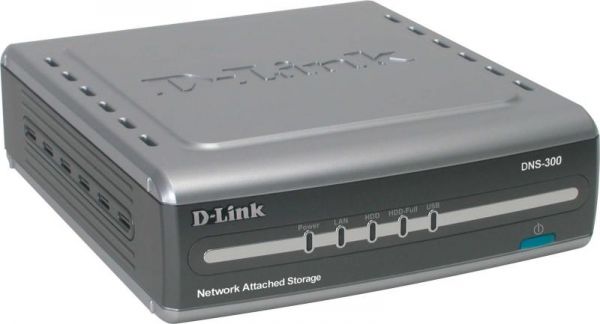 Tanımlama
The DNS-300 Network Attached Storage (NAS) is an attractive solutions for SOHO and businesses with storage requirements. Supporting a hard drive and providing all necessary hardware and embedded software, this device can be easily attached to your existing network. An alternative solution to traditional file servers, this NAS provides extraordinary reliability with compatibility and versatile features like easy setup, archive space, auto disk scanning, user access control and built-in print server functions.
Cost-Effective Alternatives to Traditional File Servers
The DNS-300 provides a single bay for installation of a 3.5- inch standard size IDE hard disk. With flexible hard disk capacity, this NAS is an ideal alternative to deploying a traditional file server. It delivers hardware reliability and compatibility with major operating systems and protocols. The DNS-300 can be deployed at a fraction of the cost of a complex file server.
Ideal for SOHO
For offices that experience rapid data growth, this NAS lets you add large amounts of storage capacity quickly and costeffectively. This compact desktop device provides large archive to store tens of thousands of image files and documents for network sharing, without taking up office space. In addition, security is provided with user account database and sharing of folder access control by single user or groups.
No Need to Install O.S. Software
The DNS-300 comes with embedded software that provides ready file access for Windows. This saves you the cost of buying separate O.S. software and the trouble of installing it in your server. Transparent multi-platform file sharing is easily accessible at system power-on.
Network Printer Sharing
In addition to providing ready network storage disk space, the DNS-300 is also equipped with a built-in print server function and high-speed USB 2.0 ports that allow you to plug in your printer and share them over the network.
Easy Expansion
With 2 high-speed USB 2.0 ports, you can plug an additional external hard drive or printer for sharing with your workgroup. Its Ethernet port provides up to 100Mbps transfer speed, allowing shared data to transmit quickly and efficiently over the network.
All Ready for Use
Installation is quick, easy and requires no network downtime. You simply plug in the power, connect the Ethernet network cable and turn on the system power. Users achieve instant out-of-the-box access, with a convenient folder automatically appearing on each network computer. The DNS-300 is also hot swappable, so you can connect and disconnect it from a network at any time. Adhering to the Universal Plug-and-Play specifications, it communicates seamlessly with other UPnP-compliant network devices.
Genel Özellikler

Fiziksel Özellikler