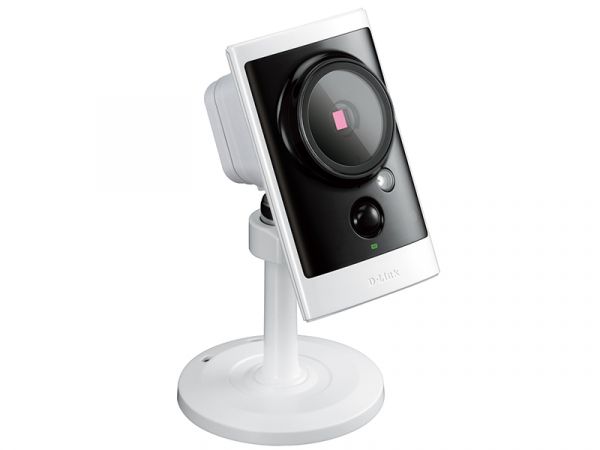 DCS-2310L/UPA
EOL EOS
External Cloud Network HD-camera with PoE and Night Vision
Nereden Alınır
Tanımlama
External cloud network camera HD-DCS-2310L / UPA with PoE and night shooting provides round the clock outdoor surveillance.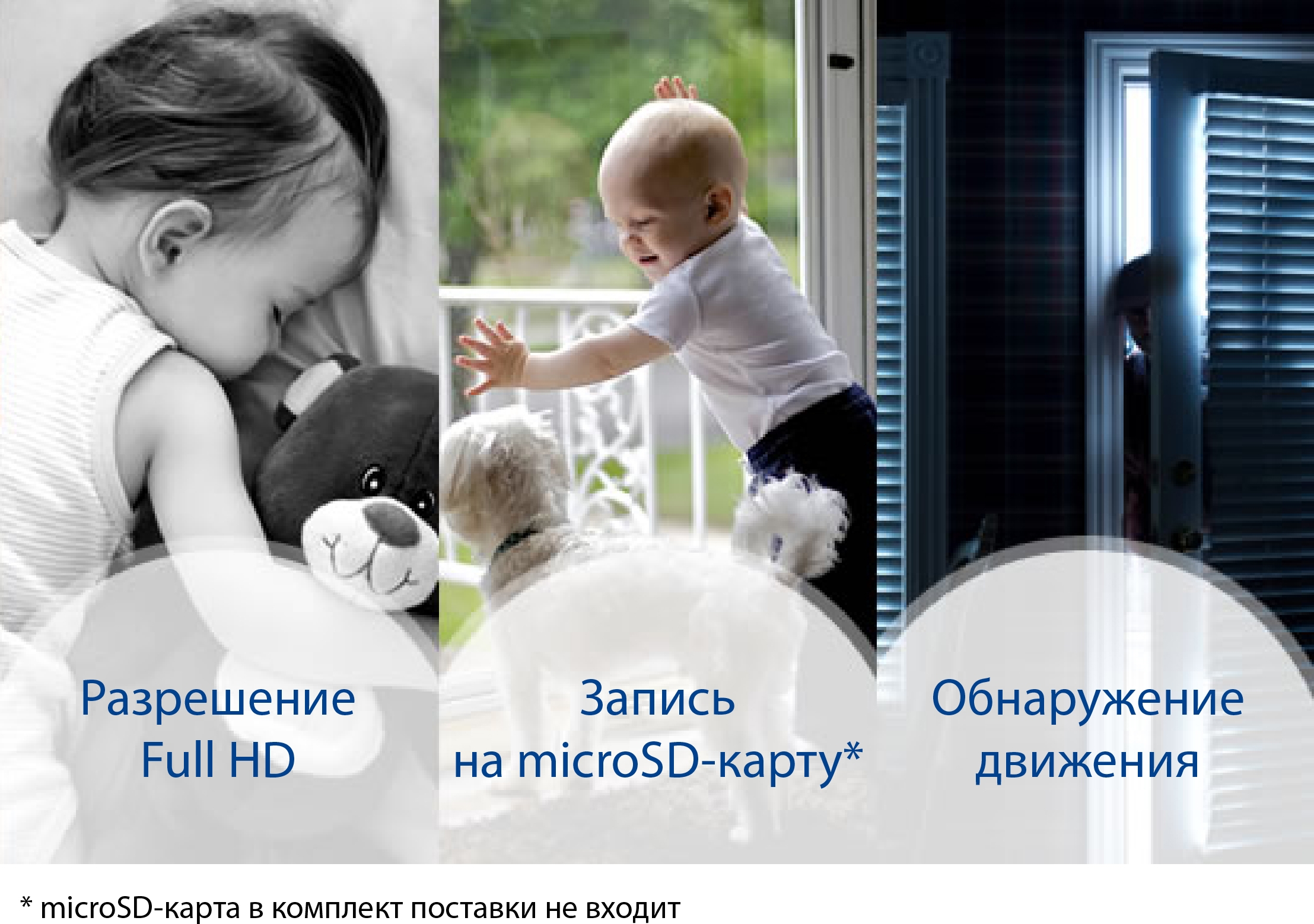 Hour HD-CCTV
The camera is equipped with a megapixel sensor and allows you to create a clear and detailed images in HD-quality resolution up to 720p. DCS-2310L / UPA supports ePTZ detail of objects for shooting at any point of the camera.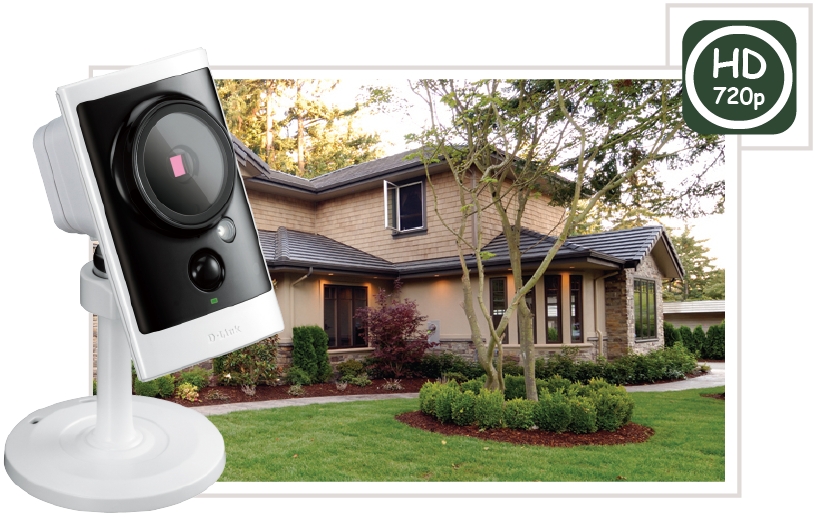 Built-in ICR-filter during the day does not pass infra-red radiation, which contributes to a high quality image. At night, the ICR-filter is moved to the side to use a wide range of radiation surveillance in low light conditions, and together with infrared illumination allows you to monitor in complete darkness.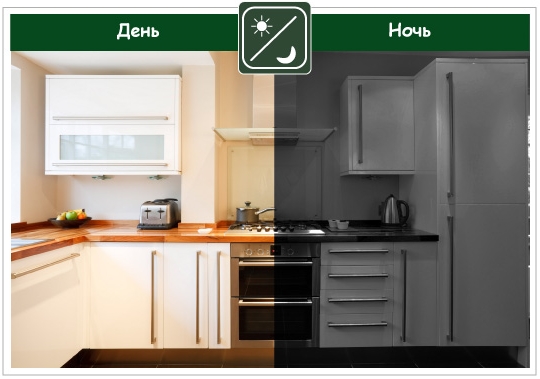 Outdoor video surveillance
DCS-2310L / UPA is designed to provide outdoor surveillance and made weatherproof housing with a degree of protection against dust and moisture to IP-65. Supports PoE technology allows simultaneous transmission of data and power over a single cable, which greatly simplifies installation and allows you to use the camera in places where power sources are unavailable.

Remote access via the service mydlink
Network Camera DCS-2310L / UPA supports cloud service mydlink, allowing you to access and configure the camera remotely over the Internet, regardless of location. You can view the image from the camera in real time through the Web-site mydlink, or you can download the mobile application mydlink Lite and monitor directly on your mobile device with iOS and Android. Watch out for home, when you are at work or supervise work in the office when you're on the go, using the service mydlink.
Mechanism Zero Configuration
If you have a router that supports mydlink cloud service to configure the network camera does not pose any difficulty thanks to the automatic adjustment Zero Configuration. To do this, simply connect the AC adapter to the camera, and the camera - to the router via Ethernet-cable, and the device is automatically added to the user's account. Mydlink service allows even the most inexperienced user to quickly and easily configure the camera that supports cloud service.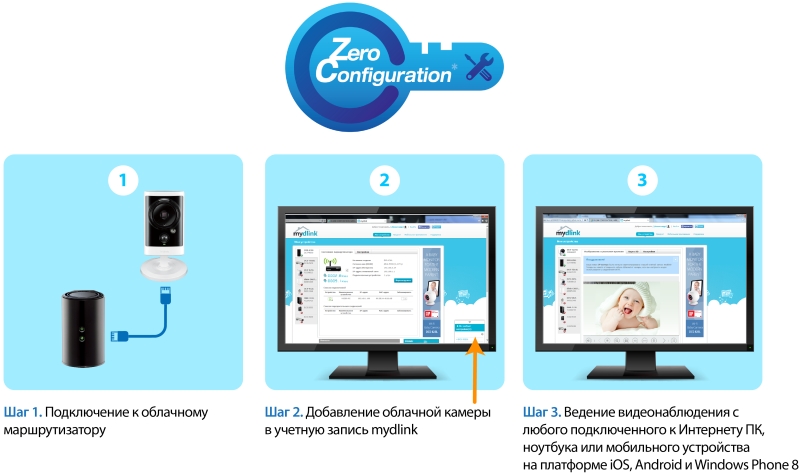 Universal use
DCS-2310L / UPA supports many features that extend the capabilities of CCTV camera and makes an ideal solution for any situation. PIR-motion sensor detects movement near the camera, allowing you to automatically record video and send with the notice.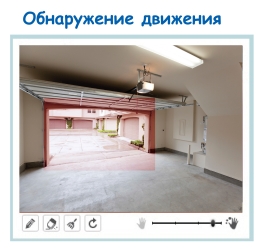 The complete solution for video surveillance
Camera DCS-2310L / UPA is a standalone solution for video, allows you to record still images and video on the microSD-card and does not require a computer or network storage device. 
To expand the options, CCTV supplied software included D-ViewCam, providing the ability to manage 32 cameras with a wide range of functions, including viewing of multiple cameras and automatic e-mail alert for suspicious or unusual activity.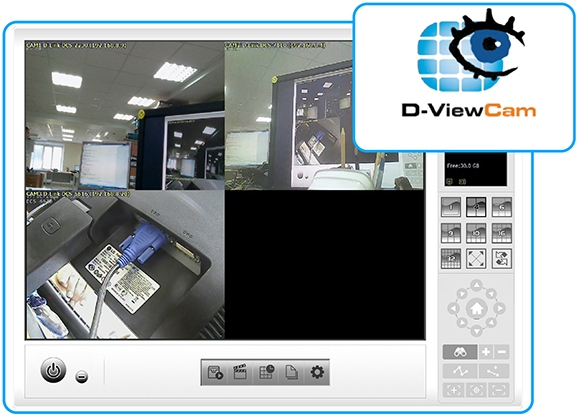 Contents of delivery
| | | | | | |
| --- | --- | --- | --- | --- | --- |
| | | | | | |
| Network Camera DCS-2310L / UPA with Stand | Ethernet-Cable | CD | Quick installation guide and warranty card | Mounting Kit | Power adapter not included |
Genel Özellikler
Fiziksel Özellikler
Hardware
Interfaces

• Port 10/100 BASE-TX Fast Ethernet with support for PoE (802.3af Class 2)

• microSD card slot 1

Indicators
• Link / Activity / Nutrition
Buttons
• Reset button
Power connector
• Power connector (DC)
Housing
• Protection against dust and water (IP-65 standard)
Camera Settings
Main characteristics

• 1/4-inch megapixel CMOS-sensor with progressive scan

• Focal length: 3.45 mm

• Aperture: F2.0

• Viewing angles:

- 60 ° (horizontal)

- 36 ° (vertical)

- 70 ° (diagonal)

• 10x digital zoom

• Minimum illumination:

- Color Mode: 1 lux @ F2.0

- B / W operation: 0.5 lux @ F2.0

- B / W mode with IR illumination: 0 Lux

• The minimum distance to the object: 500 mm

• Built-in ICR-filter

• Built-in PIR-sensor (5 m)

• The distance of IR illumination: 5 m

• Built-in microphone

• Waiting time: from 1 / 7.5 to 1/10000

Features Image

• Adjust image size and quality, frame rate and data rate

• Time stamp and text insertion

• Customizable windows for motion detection

• Customizable privacy zones masks

• Setting the shutter speed, brightness, color saturation, contrast and sharpness

Video Compression

• Video compression format H.264 / MJPEG

• H.264 multicast broadcasting

• Compression in JPEG format for still pictures

Video Resolution

• 16: 9 - 1280 x 720, 800 x 448, 640 x 360, 480 x 272 320 x 176 30 frames / sec 2

• 4: 3 - of 960 x 720 to 800 x 592, 640 x 480, 480 x 352 320 x 240 30 frames / sec 2

Audio

• AAC

• G.711

Net
Network Protocols

• IPv6

• IPv4

• ARP

• TCP / IP

• UDP

• ICMP

• DHCP-Client

• NTP-client (D-Link)

• DNS-client

• DDNS-client (D-Link)

• SMTP-client

• FTP-client

• HTTP / HTTPS

• Samba-client

• PPPoE

• UPnP

• UPnP port forwarding

• RTP / RTSP / RTCP

• IP-address filtering

• QoS

• CoS

• DSCP

• Multicast

• IGMP

• ONVIF

• Bonjour

• SNMP v1, v2c, v3

Security

• Protection of the Administrator account and user groups

• Password authentication

• HTTP authentication and RTSP

Control
Event Management

• Motion Detection

• Detection of sound

• Event notification and upload still images / video clips via e-mail or FTP

• Support for multiple SMTP servers and FTP

• Multiple event notifications

• Multiple recording methods for backup

Remote control

• Creating still pictures / videos and save to your local hard drive through the Web-browser

• Interface settings available through the Web-browser

Manage mobile devices
• Applications and mydlink Lite mydlink + mobile with iOS and Android
Additional software D-ViewCam ™

• Remote management / control of up to 32 cameras

• Viewing images on a single screen: Up to 32 cameras

• Supports all management functions available through the Web-based interface

• Record Options for triggering the sensor, scheduled or manually

System requirements
System requirements for Web-interface

• Operating System: Microsoft Windows 8/7 / Vista / XP, Mac OS X 10.6 or higher

• Web-browser: Internet Explorer, Firefox, Safari

System requirements for D-ViewCam ™

• Operating System: Microsoft Windows 8/7 / Vista / XP

• Web-Browser: Internet Explorer 7 or higher

• Protocol: Standard TCP / IP

Physical parameters
The weight
• 132 g ± 5%
Sizes
• 66 x 105 x 53,8 mm
terms of Use
Food

• The power adapter (not supplied)

- Output: 5V DC 1.2 A

• The power cable for Ethernet (PoE) 802.3af (Class 2)

Power consumption
• Max. 5.5 W ± 5%
Temperature

• Working: -25 ° to 45 ° C

• Storage: -20 ° to 70 ° C

Humidity

• Operating: 20% to 80% (non-condensing)

• Storage: 5% to 95% (non-condensing)

Contents of delivery

• Network Camera DCS-2310L / UPA

• Stand Camera

• Ethernet-Cable

• CD

• Quick Installation Guide

• Warranty Card

• Mounting Kit

Other
Certifications

• CE

• CE LVD

• FCC

• C-Tick

• IP-65
1 The camera is compatible with cards microSD / SDHC / SDXC up to the standard 3.01. The camera is not compatible with standard cards 4.x.
2 Frame rate transmission of video in real time may vary depending on the network conditions and the method used.