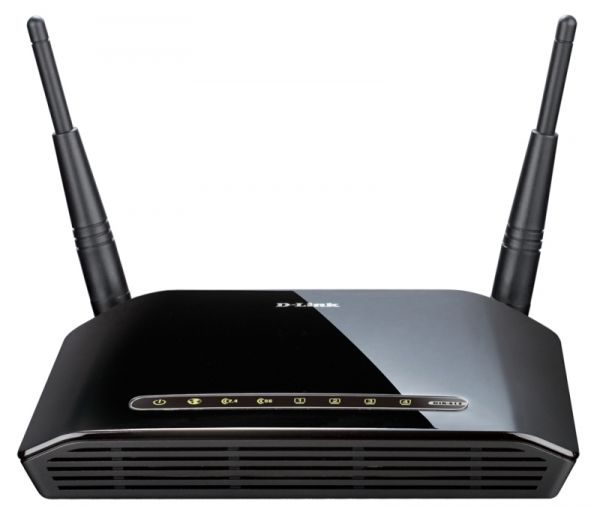 DIR-815
EOL EOS
DualBand Wireless N Gigabit Router, with 4-ports 10/100 Base-TX switch
Nereden Alınır
Tanımlama
BENEFITS OF DUAL BAND
The D-Link® Wireless N Dual Band Router DIR-815 uses dual band technology to support 2.4 GHz & 5 GHz wireless signals at the same time. This allows you to check e-mail and browse the Internet using the 2.4 GHz band while simultaneously streaming movies and other media on the 5 GHz band. The DIR-815 is designed for home users looking for a wireless connection that can handle video streaming throughout the house, while being backward compatible with existing 802.11g and 802.11a products.

Why smart QoS is better!
With some routers, all wired and wireless traffic, including Voice over IP (VoIP), video streaming, online gaming, and web browsing are mixed together into a single data stream. By handling data this way, applications such as streaming video may stutter or have an unstable connection. With the D-Link Smart QoS Prioritization Technology, wired and wireless traffic are analyzed and separated into multiple data streams. Different applications like voice, video, and data will be automatically detected and the transmission sequence will be automatically prioritized. This enables multiple applications to stream smoothly to your TV or PC.

IPv6 READY
This router is ready for the future of the Internet with support for the upcoming move from IPv4 to IPv6. It carries the IPv6 Ready Gold Logo, signifying that it not only supports the IPv6 protocol, but is also compatible with IPv6 equipment from other manufacturers. This allows you to change to a 128-bit addressing system and directly connect to anybody in the world using your unique IP address. Using a dual-stack architecture, this router can handle routing for both IPv4 and IPv6 networks at the same time, so you can be assured that your equipment is forward and backward compatible.
Genel Özellikler
Standards
• IEEE 802.11n
• IEEE 802.11g
• IEEE 802.11a
• IEEE 802.3
• IEEE 802.3u

INTERFACE TYPE
• 4 Fast Ethernet LAN ports
• 1 Fast Ethernet WAN port

ANTENNA TYPE
2 external dualband antennas

SECURITY
• WPA™ & WPA2™ (Wi-Fi Protected Access)
• Wi-Fi Protected Setup™ (WPS) - PIN & PBC

DEVICE MANAGEMENT and monitoring
• Microsoft Internet Explorer 6 or higher, or Firefox 1.5 or higher
• Web-based management
• D-Link Network Monitor Yahoo! Widget
• D-Link Internet Usage Meter Yahoo! Widget

ADVANCED FIREWALL FEATURES
• Network Address Translation (NAT )
• Stateful Packet Inspection (SPI)
• VPN Pass-through / Multi-sessions PPTP / L2TP / IPSec
Fiziksel Özellikler
DIMENSIONS (W x D x H)
156 x 120 x 31 mm (6.1 x 4.7 x 1.2 inches)

WEIGHT
212 grams (0.5 lbs)

CERTIFICATIONS
• FCC Part 15 Subpart B, C, and E
• IC
• IPv6 Ready Gold
• Wi-Fi®
• CE
• C-Tick
• Compatible with Windows 7
Sipariş Bilgisi
DualBand Wireless N Gigabit Router, with 4-ports 10/100 Base-TX switch