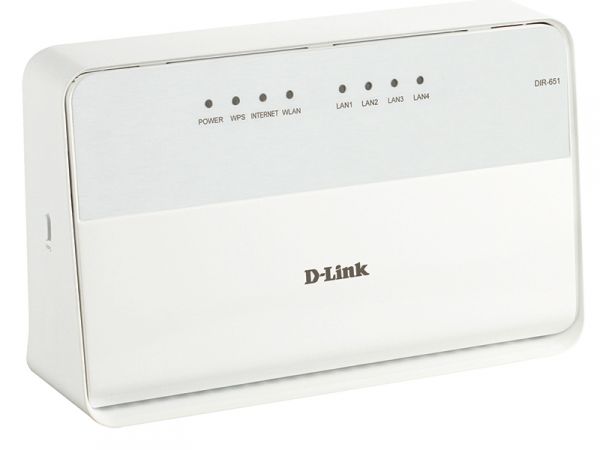 Tanımlama
Unleash Gigabit on Your Home Network

The D-Link Wireless N 300 Gigabit Router (DIR-651) comes equipped with four Gigabit ports to provide speeds up to 10x faster* than standard 10/100 ports.
Multiple Devices on Your Network? Not a Problem.

With the addition of Intelligent Quality of Service (QoS), data streams are separated which helps organize and prioritize your network traffic so your video streaming, gaming, and VoIP calls run smoother over both your wired and wireless network. This means your router is automatically working to make sure you can do more on your network without noticing any lag in performance.
Faster Wireless that Extends a Farther Signal

The DIR-651 uses powerful 802.11n technology with multiple intelligent antennas to maximize the speed and range of your wireless signal to significantly outperform previous-generation Wireless G MIMO devices*. The antennas on the DIR-651 make use of your home's environment by bouncing multiple wireless signals off walls and ceilings to work around obstructions and help eliminate dead spots.
Easy to Set Up

The D-Link Quick Router Setup Wizard quickly configures your new DIR 651 Router to get you up and running in minutes. Our Setup Wizard walks you step-by-step through the installation process to configure your Internet connection, wireless network settings, security, and everything else you need to get your network up and running so you do not have to be a networking expert to get it set up.
Easy to Secure

The DIR-651 supports the latest wireless security features to help prevent unauthorized access, be it from over a wireless network or from the Internet. Support for WPA and WPA2 standards ensure that you will be able to use the best possible encryption, regardless of your client devices. In addition, the DIR 651 Router utilizes dual active firewalls (SPI and NAT) to prevent potential attacks from across the Internet.
Think Green
While this may look like your average router, it's not. This is a D-Link Green router, which is as good for your wallet as it is for the environment. The DIR-651 is designed to conserve energy, protect our environment from harmful substances and reduce waste by using recyclable packaging. D-Link Green devices provide alternatives without compromising performance To learn more, visit dlinkgreen.com.
Genel Özellikler
Fiziksel Özellikler
Standards
IEEE 802.11n
IEEE 802.11g
IEEE 802.3
IEEE 802.3u

Wireless Frequency Range

Antennas
2 Fixed 5dBi External Antennas

Security
Wi-Fi Protected Access (WPA/WPA2)
WPS™ (PBC/PIN)

Advanced Features
mydlink™ app for iOS and Android devices
Push Notifications: Wireless Intrusion/Online User Notice/New firmware upgrade
User Control: Access Control/Real-time Browsing Records
UPnP™ Support
WDS
Traffic Control

Advanced Firewall Features
Network Address Translation (NAT)
Stateful Packet Inspection (SPI)
MAC Address Filtering
URL Filtering

Device Management

Diagnostic LEDs
Power
Internet
WLAN
LAN
WPS

Power Input
5 V DC/1 A External Power Adapter

Dimensions

Weight

Operating Temperature

Operating Humidity

Certifications
CE
Wi-Fi Protected System (WPS)
Wi-Fi Certified
FCC